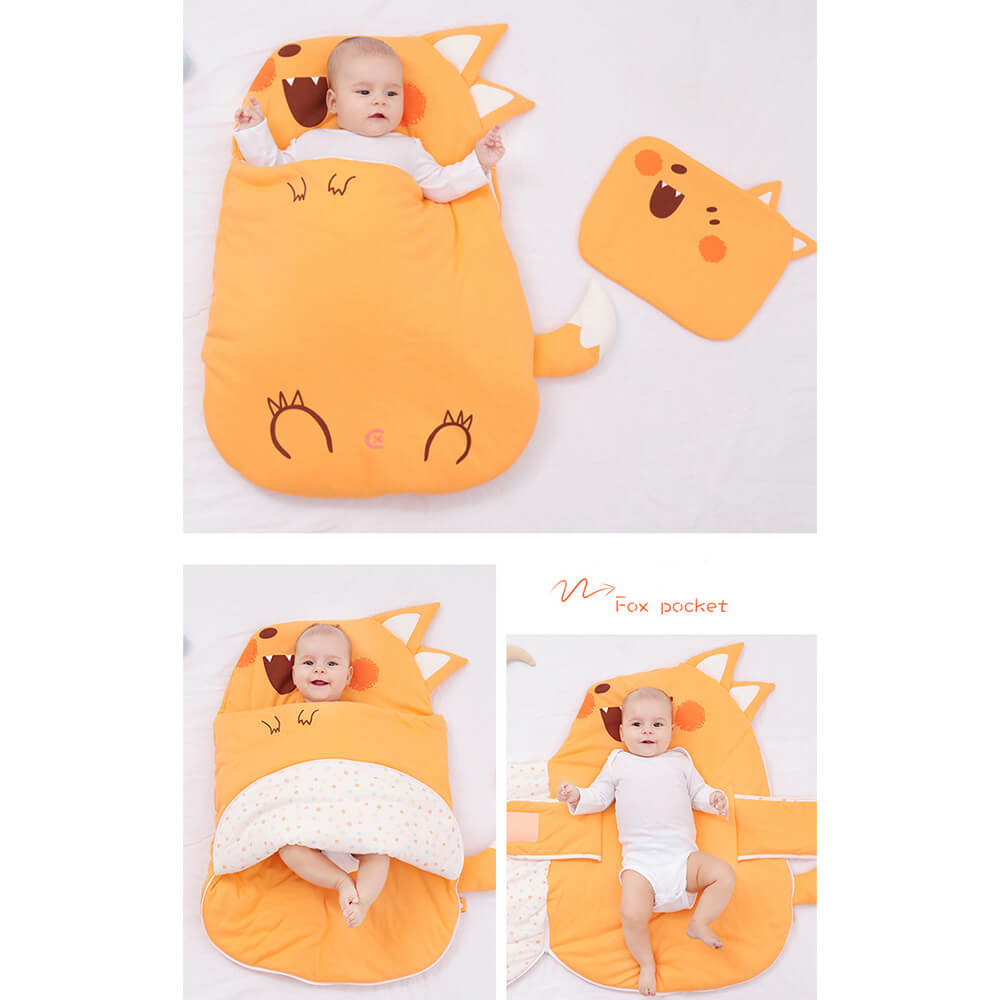 Cozy Cat-Themed Temperature-Regulating Convertible Sleep Sack for Babies and Toddlers – All-Season Comfort
🚚 Free Shipping: 3-7 Business Days.
🛡️ Return Policy: Free 30 Days Return.
🤝Business Cooperation: Chat with us.
Wrap your little one in the embrace of our adorable and functional Cat-Themed Temperature-Regulating Sleep Sack. Designed for versatility and comfort through every season, this convertible sleep sack is perfect for ensuring your baby or toddler stays snug without overheating.
The spring-autumn edition offers a lightweight layer that's just right for moderate temperatures, while the optional winter version provides extra thickness for added warmth. Crafted with a thoughtful blend of 30% cotton and 70% bamboo fiber, this sleep sack is soft to the touch and gentle on sensitive skin, promoting a safe, hypoallergenic environment.
Transforming with ease, our sleep sack also serves as a cuddly blanket, adapting to your child's growing needs. The charming cat design with playful ear details and a whimsical face is sure to delight both you and your child, making bedtime an enjoyable experience.
Key Features:
Dual-purpose: Easily converts from a sleep sack to a baby blanket.
Size: S - suitable for up to 70cm (27.5 inches) in length, catering to your growing child.
Fabric: A premium blend that combines the natural softness of cotton with the sustainable comfort of bamboo fiber.
Easy Care: Machine washable for hassle-free cleaning.
Safe for All: Hypoallergenic materials to keep your baby's skin safe.
Ideal Gift: A perfect and practical choice for baby showers or new parents.
Size Chart:

| Size | Length | Suitable Height Range |
| --- | --- | --- |
| S | 27.6" | 19.7" - 23.6" |
| M | 31.5" | 23.6" - 31.5" |
| L | 39.4" | 30.7" - 39.4" |
Let your child drift into dreamland in our cozy, convertible sleep sack that promises both comfort and joy!