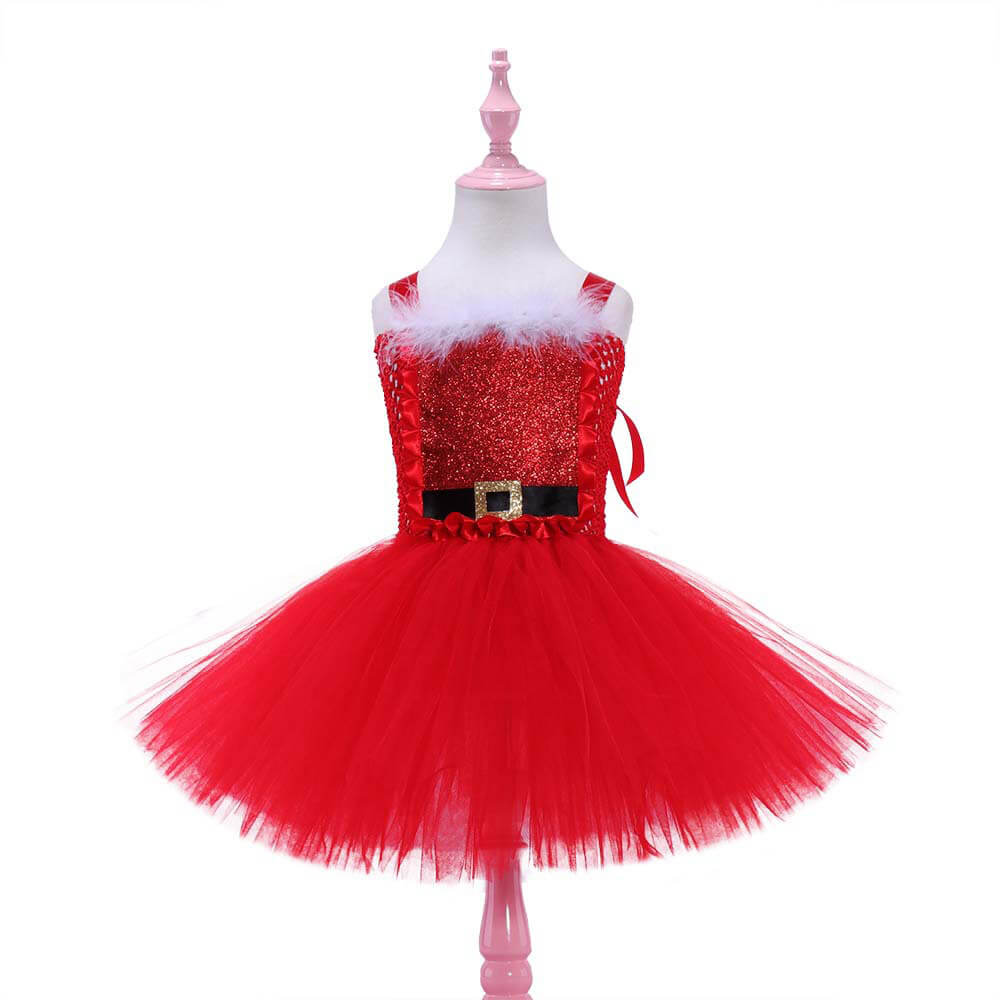 Charming Christmas Tulle Dress for Kids – Festive Red Bunny & Deer Santa Claus Themed Dress
🚚 Free Shipping: 3-7 Business Days.
🛡️ Return Policy: Free 30 Days Return.
🤝Business Cooperation: Chat with us.
Bring the joy of Christmas to your little one's wardrobe with our Charming Christmas Tulle Dress, a delightful addition for the festive season! Designed with the wonder of winter holidays in mind, this dress features adorable red hues and enchanting Christmas-themed designs, including bunnies and reindeer dressed as Santa Claus.
Key Features:
Festive Designs: Choose from a playful red bunny design or a sweet little deer Santa Claus motif, both perfect for celebrating the holiday season.
Soft and Airy Tulle: Made with a soft net fabric, this dress promises comfort and a fairy-tale-like floaty feel that will keep your child comfortable and happy.
Durable Material: Crafted with an 80% density fabric that ensures durability, it's built to last through all the festive fun.
Multiple Sizes Available: To accommodate children of different ages, suitable for kids aged 3-8 years.
Versatile Occasion Wear: Ideal for Christmas parties, school holiday events, or simply for dressing up on the big day, this dress is versatile for any festive occasion.
Embrace the spirit of the holidays with a dress that's as joyful as the season itself. Give the gift of a magical Christmas with our Charming Christmas Tulle Dress, and watch your little one light up with holiday cheer!
Don't wait to add this merry masterpiece to your child's collection – shop now and let the festive fun begin!